Rails and Rail Stations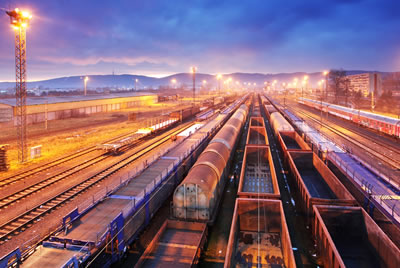 UAV inspection and survey is increasingly becoming the preferred choice for rail maintenance programs, versus traditional manned inspection techniques. Detecting and diagnosing any damages, flaws, or weaknesses on rail tracks is of essential importance to enhance the safety level of the rail transport system and to eradicate the risk of a major accident.
UAV inspection system has proven to be a cost effective solution for inspections of hard-to-reach structures such as tall buildings, roofs, bridges, Overhead Line Equipment, or vegetation monitoring.
ACES AIR hi-end UAVs can gather data sets, videos and high-definition images of the entire railway infrastructure so as to prioritize eventual repairs or maintenance works.