Power Lines and Sub Stations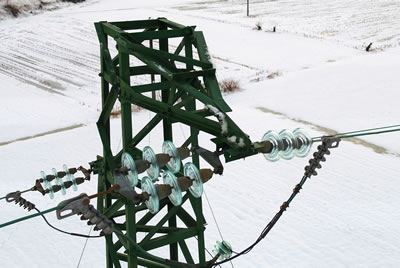 UAV are a safe, technically viable and cost-effective method for inspecting power lines and sub-stations, that's why the utility sector has a fast-growing interest in drone technology.
ACES AIR UAV inspection services enable collecting reliable data to identify worn or damaged equipment, as well as to mitigate risks in power distribution or to plan network maintenance. Besides, drones dramatically improve safety, while reducing costs as they eliminate the need to deploy highly skilled linemen and expensive equipment onsite.
ACES AIR has extensive experience in powerline and sub-stations inspection, and can deliver customized solutions to operators in this sector.